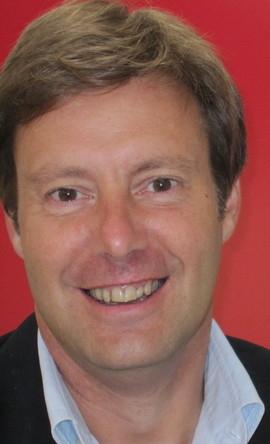 Tired of playing the "Black Bag War" each time you fly commercial? Fortunately, there are ways you can win the battle without having to endure a single scratch fighting over similar looking suitcases. Thanks to Antler Luggage's unique line of all-purpose bags, you don't have to engage in elbow-to-elbow combat with other travelers at the airport baggage carousel.
Andrew Hamilton is the president of Antler USA, the U.S. line of Britain's popular Antler luggage brand. He has been working in the travel industry for 10 years and knows the pains that arise when you are forced to commute with inadequate bags. Hamilton provides tips on luggage shopping in this exclusive LoveToKnow interview:
Tips for New Luggage
LoveToKnow (LTK): Shopping for new luggage can be very challenging. With so many options to choose from, what tips can you give travelers looking to update their collection?
Andrew Hamilton (AH): When shopping for new luggage, people should always look for something that meets their needs - in both style and function. Simply being lightweight, for example, isn't enough. Weight is meaningless if the bags can't hold up to rough handling on the tarmac. Look for high-quality materials and workmanship, and invest in a piece of luggage that will stand the test of time. Also, review the luggage's testing standards and warranties. Antler products are subjected to rigorous testing and include a 10-year guarantee.
Seeing is Believing
LTK: What makes Antler luggage stand out from other brands?
AH: Innovative design and engineering makes Antler luggage stand out from other brands. The company has been in business for nearly 100 years and has a long and established tradition of producing quality luggage designed for lightness and strength without compromising quality. In addition, Antler bags feature distinctive colors that are easy to see in crowded spaces. From electric blue to flame red, Antler's vibrant colors help busy travelers spot their bags in record time. We're also known as the lightweight luggage experts. Our engineers have devoted decades to solving the age-old puzzle of weight versus durability. Our luggage is known for combining lightness and durability with smooth-gliding engineering and elegant style.
LTK: What are the bags' most popular features?
AH: Our bags are stylish, lightweight and durable, which helps alleviate the strain and headaches associated with heavy, unwieldy luggage. In addition, they allow for maximum packing while staying within airline weight regulations, which are continually getting stricter.
Antler's security features also are very popular. Security is so important to today's traveler, and most of our cases provide the extra protection of combination locks, key locks and TSA padlocks-which are specially manufactured to allow the TSA to open and close the lock without disturbing the combination.
What to Look for in Quality Luggage
LTK: Not all suitcases are created equal. Even bags of a similar type vary tremendously from manufacturer to manufacturer. What should the average traveler look for in a decent piece of luggage?
AH: All luggage certainly isn't created equal. That's why travelers really need to evaluate luggage material and design before making a purchase. For example, Antler's popular Liquis line, which features four-wheeled, hard shell cases, is crafted from high quality Polycarbonate, while its innovative wavy outer texture adds style and strength.
Other features to look for are sturdy handles that make for comfortable lifting and wheels that allow you to glide and maneuver through the airport. Antler's Liquis cases feature easy-gliding, high-tech wheels made in Japan. Travelers also need to be aware of airline restrictions. Most luggage manufacturers today don't include the grab handle or wheels in their published dimensions, meaning that many bags advertised as "carry-ons" don't actually meet airline carry-on guidelines. At Antler, we measure our carry-on bags the same way airlines do-from the top of the handle to the bottom of the wheels. When consumers purchase an Antler carry-on bag, they can be confident that it will meet airline luggage standards and that they won't be charged any oversize fees.
Baggage Handling Advice
LTK: What tips do you have for lifting and carrying luggage?
AH: When it comes to lifting and carrying luggage, always use good form to avoid back, neck and shoulder strain. Also, take advantage of rolling, lightweight luggage. Our Liquis cases are available in a variety of sizes. The 22-inch carry-on weighs just over four pounds, while the larger 33-inch case weighs only 8.4 pounds, which means you can pack more without making your bag too heavy to carry.
Stress-Free Traveling
Traveling can be an extremely stressful experience, which is why selecting high-quality, stylish luggage is so important. The last thing travelers want to deal with when landing in their destination city is damaged luggage and missing personal items. By investing in superior suitcases you can spend your vacation enjoying new sights and sounds, rather than buying a new wardrobe.