Places to Visit in Scotland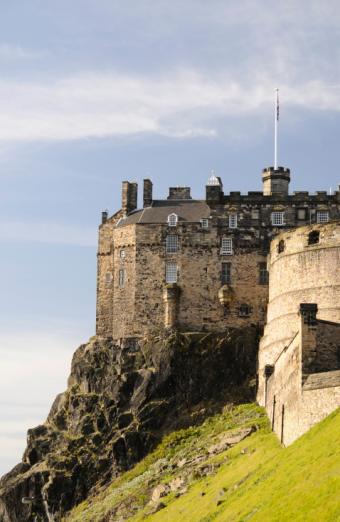 With its craggy mountain vistas and stunning castle ruins, Scotland is a captivating travel destination. It's impossible to see everything in the space of a single vacation, but you can make sure you see the highlights if you plan your trip carefully. Whether you'll be there for a week or a year, be sure you check out at least some of these incredible sights.
10 Exceptional Places to Visit in Scotland
Edinburgh Castle
No visit to Scotland is complete without a stop at Edinburgh Castle. Situated high above the city of Edinburgh atop the aptly named "Castle Rock," this imposing medieval fortress offers jaw-dropping views both inside and out. Take a guided tour to get all the background information on this important historical landmark, and don't forget to take a moment to admire the crown jewels. Wear comfortable walking shoes and expect to spend at least half a day exploring this amazing sight.
Edinburgh Castle is open daily from 9:30 a.m. to 6 p.m. in the summer and 9:30 a.m. to 5 p.m. in the winter. Admission is about 16 pounds.
Holyrood Abbey Ruins and the Palace at Holyrood House
Established in the year 1128, Holyrood Abbey served the religious needs of Edinburgh Castle and also functioned as a royal residence for many of the early Scottish monarchs. Located near the castle, the imposing and peaceful ruins are on the grounds of the Palace at Holyrood House, where the British royal family lives when in Scotland. This makes an excellent side stop after visiting the castle itself. You'll see amazing arched doorways and crumbling stone walls at the Holyrood Abbey Ruins, and you can also visit the royal vault holding the remains of several monarchs.
You can see the abbey as part of a tour of the palace, which costs just under 12 pounds for an adult. It is open from 9:30 a.m. to 4:30 p.m. in the winter and 9:30 a.m. to 6 p.m. in the summer.
Scottish Parliament Building
While you're in Edinburgh, don't forget to check out the beautiful Scottish Parliament Building. Inspired by the natural beauty and culture of Scotland, this modern structure. Public areas of the building are accessible without a tour, but to see some of the portions, you'll need to book a tour.
Tours are free, but you must book them ahead of time through the Scottish Parliament website. Tours are available Monday through Saturday year-round. The building is open from 10 a.m. to 5 p.m. on Monday, Friday, and Saturday and from 9 a.m. to 6:30 p.m. on Tuesday, Wednesday, and Thursday.
National Museum of Scotland
Also located in Edinburgh, the National Museum of Scotland offers a great rainy-day activity. You can explore the vast collections of Scottish historical and natural treasures for free. Start your visit by checking out the spectacular Grand Gallery, an awe-inspiring, light-filled hall filled with exhibits from all over the world. Also be sure to check out the Scottish History and Archeology Galleries with their fascinating artifacts from Scotland's past.
The museum is open every day from 10 a.m. to 5 p.m.
Greyfriars Kirkyard
Perhaps the most famous graveyard in Scotland, this Edinburgh cemetery is a must-see attraction if you're interested in Scottish history or paranormal events. Greyfriars Kirkyard served as Edinburgh's primary cemetery, starting in the 16th century and continuing until the 1860s. It's the burial site of a number of important Scots, and it's also the place where the 1200 Covenenters, or Presbyterian religious objectors, were imprisoned. The man who persecuted the Covenenters, George MacKenzie, is also buried there and is rumored to be a poltergeist that haunts the area.
If you're feeling brave, you can find out for yourself on a nighttime City of the Dead graveyard tour, which costs 13 pounds per adult and departs at 8 p.m. in the summer and 7:30 p.m. in the winter. Otherwise, you can tour the cemetery on your own during daylight hours or arrange a private daytime tour through Greyfriars Kirk.
Glasgow Cathedral
If your visit to Scotland takes you to Glasgow, don't miss the Glasgow Cathedral. This gorgeous medieval cathedral is absolutely stunning with its beautiful stained glass windows and gothic arches. It was built in the 12th century, and Historic Scotland calls it "the finest building surviving in Scotland from this time."
You can see the cathedral Monday through Saturday from 9:30 a.m. to 4:30 p.m., and it's open an hour later in the summer. If you're visiting on Sunday, you'll need to plan this stop for the afternoon, since this is still a fully functional church. Admission is free, and there are guided tours in the summer.
Loch Ness and Urquhart Castle
Nothing typifies Scotland like Loch Ness. This incredibly deep, arrestingly beautiful lake is said to be the home of the Loch Ness monster, but it's also a magical stop on any trip through the Scottish Highlands. Located near Inverness, it's also an easy day trip from Edinburgh. One of the best ways to view the loch is from the ruins of Urquhart Castle, a 13th century fortress. If you visit, wear sturdy walking shoes, since the trek up to the top of the tower is a bit challenging.
The castle and visitor center are open every day, starting at 9:30 a.m. They close at 4:30 p.m. in the winter and 6 p.m. in the summer. Admission is just under eight pounds per adult.
Culloden Moor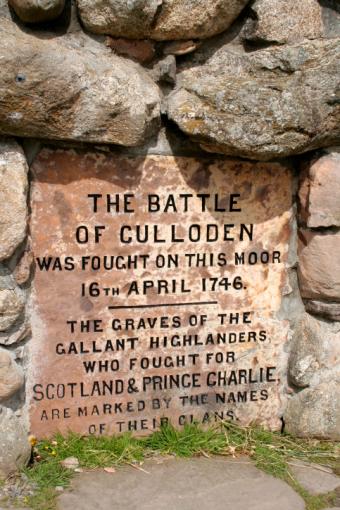 If you're interested in Scottish history or have Scottish ancestors, Culloden Moor is an important place to visit. Also in the Highlands near Inverness, this pretty piece of land was the sight of a bloody battle that marked the end of the Jacobite rebellion in 1745. Today, you can see stones marked with the clans who fought here and tour the visitor's center filled with moving exhibits about the conflict.
The hours of the visitor center vary quite a bit depending on the time of year, but the battlefield itself is open year-round. Admission is 11 pounds per adult.
The Cairngorms
The Cairngorms, a stunning mountain range in the Scottish Highlands, is a must-see attraction for any nature lover. You can experience their beauty up close with a visit to the Cairngorms National Park. You'll see iconic flora and fauna, snow-capped peaks, and plenty of castle ruins as well. You can also experience the rivers and lakes by canoe or kayak, hike the trails, fish for salmon, play some golf, and try a pony trek.
VisitScotland recommends spending at least three days in the park to really experience the natural beauty of the area. Activities are priced based on the tour company that offers them, but you can find details at the VisitScotland website.
Isle of Skye and Eilean Donan Castle
One of the loveliest places in Scotland, the Isle of Skye is a land of rocky vistas and astonishing beauty. You can explore by boat tour or rent a car and strike off on your own. There's lots to do on this large island, including visiting Eilean Donan Castle. The restored castle is an iconic Scottish landmark and offers a fascinating glimpse at what life must have been like for the clan leaders of the past.
You can tour Eileen Donan Castle most days from 10 a.m. through 5 p.m. Check the website for winter hours and days of operation. Admission is seven pounds for adults.
Something for Everyone
Scotland is a fascinating place to visit whether you're interested in seeing the natural beauty of the Isle or Skye or the man-made splendor of Edinburgh Castle. This country has something for everyone to see, and it's a fantastic choice for your next vacation.